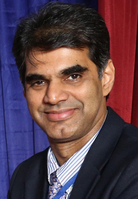 Dr. K.N. Raghavan IRS took over charge as the Executive Director of the Rubber Board. He was working as Principal Commissioner of GST and Central Excise, Mumbai Central.
Dr. Raghavan, a native of Kochi, completed his MBBS from Calicut Medical College in 1988. He joined Indian Revenue Service in the year 1990. He served the Government in various capacities which include Commissioner of Customs Kochi, Deputy Director, Directorate of Revenue Intelligence, Calicut; Managing Director of Kerala Co-operative Rubber Marketing Federation; CEO, Co-operative Medical College, Kochi and CEO of NORKA ROOTS. He was First Secretary (Commerce) in High Commission of India, Singapore. He was also an international cricket umpire and authored several books in the field of cricket, history etc.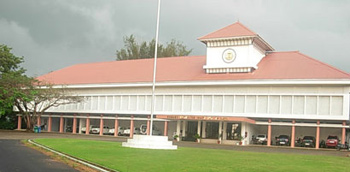 The Rubber Research Institute of India (RRII) was established in 1955. The Institute has attained a prestigious position in the international rubber scenario through its research contributions. RRII is a member of the International Rubber Research and Development Board (IRRDB) and actively participates in many international research programmes. RRII has played a significant role in India achieving high productivity.
LOCATION
The headquarters of RRII is located on a hillock, 8 km east of Kottayam town in Kerala State with a research farm attached to it. The nearest airport is at Nedumbassery, Kochi, 100 km north.
The Central Experiment Station of the Institute is located at Chethackal (Ranni) 50 km away from Kottayam. To conduct location specific research, the Institute has established a research complex for North East India with headquarters at Agartala and having regional research stations at Agartala in Tripura, Guwahati in Assam and Tura in Meghalaya. RRII has also set up regional research stations at Dapchari (Maharashtra), Kamakhyanagar (Orissa), Nagrakatta (West Bengal), Paraliar (Tamil Nadu), Nettana (Karnataka) and Padiyoor (Kerala). Soil and leaf testing laboratories have been established at Kottayam, Tripura, Thaliparamba, Kozhikode, Thrissur, Muvattupuzha, Palai, Kanjirappally, Adoor and Nedumangad. Mobile units for soil and leaf analysis are available at the headquarters, Tripura, Kozhikode, Muvattupuzha and Adoor.
​
http://www.rubberboard.org.in/articleview?item_id=81120180419
http://www.indiannaturalrubber.com